Pokédex No.

759
Caught

Sep 2, 2019
Messages
Nature

Careful
Pronouns

She/her
Pokémon Type

Dragon

Ice
Pokédex Entry

Cranky if they don't get to hibernate through heatwaves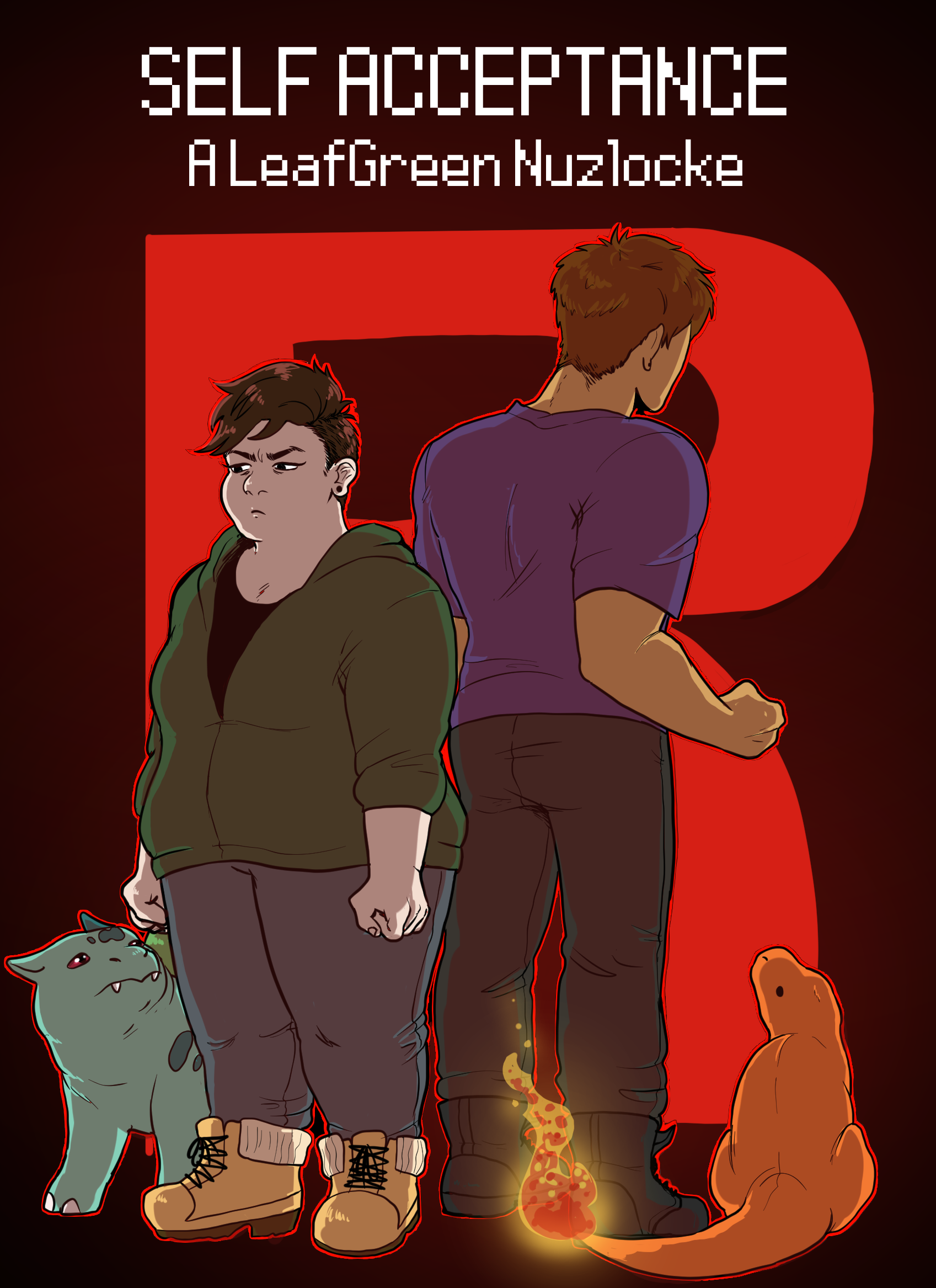 Hello all! After lurking on the Nuzlocke forums for 9 years and not really drawing for the past 3, I've finally decided to start my own comic! I worked on the first 3 pages of the prologue, in what was, a painfully slow process over the course of 2019 as I tried to remember how to draw. And then I decided 2020 needed to be the year I just said "fuck it" to all my art insecurities and actually started the dang thing. So I hope you all enjoy this story that's been in my head for so long its embarrassing at this point.
TL;DR I'm rusty at art, I love Pokémon, and here's hoping this process helps me grow as an artist.
____________________________________
Self Acceptance is a coming of age story about Kathy, an angry young adult, who's trying to learn how to navigate a world that she feels hasn't been very nice to her. Kathy was born with the ability to speak with Pokémon, which is virtually unheard of, so they've been her one solace for a long time. Which is why she thought starting in a new region, as a trainer with a bulbasaur by her side, would be the best way to start her adult life. But now she finds herself with a rival she didn't ask for and she keeps stumbling into bad situations with a shady team called Rocket. On top of that, Kathy is also learning that life as a trainer is a lot harsher than she initially thought
.
_______________________________________
The Rules
1. If a Pokémon faints it is considered dead and must be permaboxed in the "graveyard"
2. Must catch the first encounter on every route, if it runs away or faints too bad
- dupes clause
- gift/scripted/forced encounters (ex. Snorlax) don't count
3. Every Pokémon must be nicknamed
Note: the ingame portion of this run has been finished
_______________________________________
Deviantart
I'm only using DA to post the comic so I'll probably be more active here on the threads!
Last edited: